This is a really nice piece of self promotion motion graphics by Alex Roman titled The Third & The Seventh. I recently found myself revisiting it a number of times, there's something mystical about it. If you haven't seen it before make sure you hit the fullscreen button!
http://vimeo.com/7809605 | http://www.thirdseventh.com/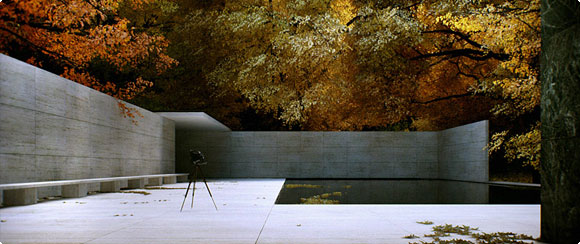 A FULL-CG animated piece that tries to illustrate architecture art across a photographic point of view where main subjects are already-built spaces. Sometimes in an abstract way. Sometimes surreal.