Phil Noto's fine art prints and comic book illustrations have a very nice aesthetic reflecting his past experience at Walt Disney Animation. His sexy vintage spy girls can be bought as prints on his website or you can try to pickup his out of print book 'Jet Seven'.
"While attending the Ringling School of Design, Phil Noto began his career as an intern at Walt Disney Feature Animation Florida. After two more years of illustration study, he returned to Disney Animation as a clean-up artist. His credits there include The Lion King, Pocahontas, The Hunchback of Notre Dame, Mulan, and Lilo and Stitch."
Visit: http://www.notoart.com/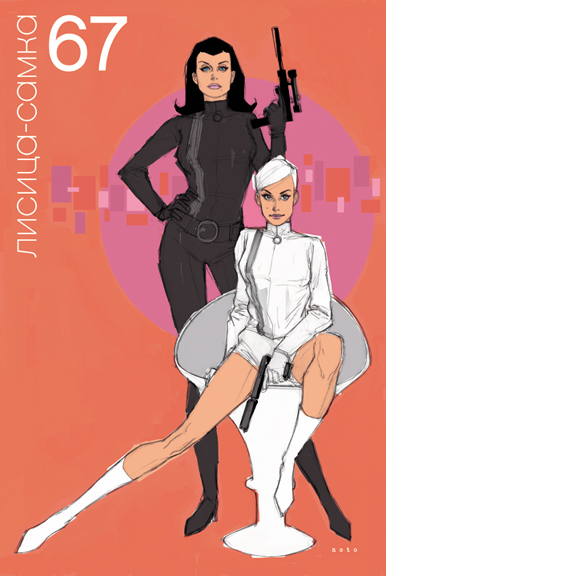 All images copyright Phil Noto and respective clients.