Family Solutions
Rebranding a mediation and family law firm
We were approached by one of our oldest clients to help consolidate and rebrand two well established businesses, Mediation Now and Family Solutions Now. Once required to operate as separate entitles, changes to the legal system helped facilitate the combining of both services under one main entity.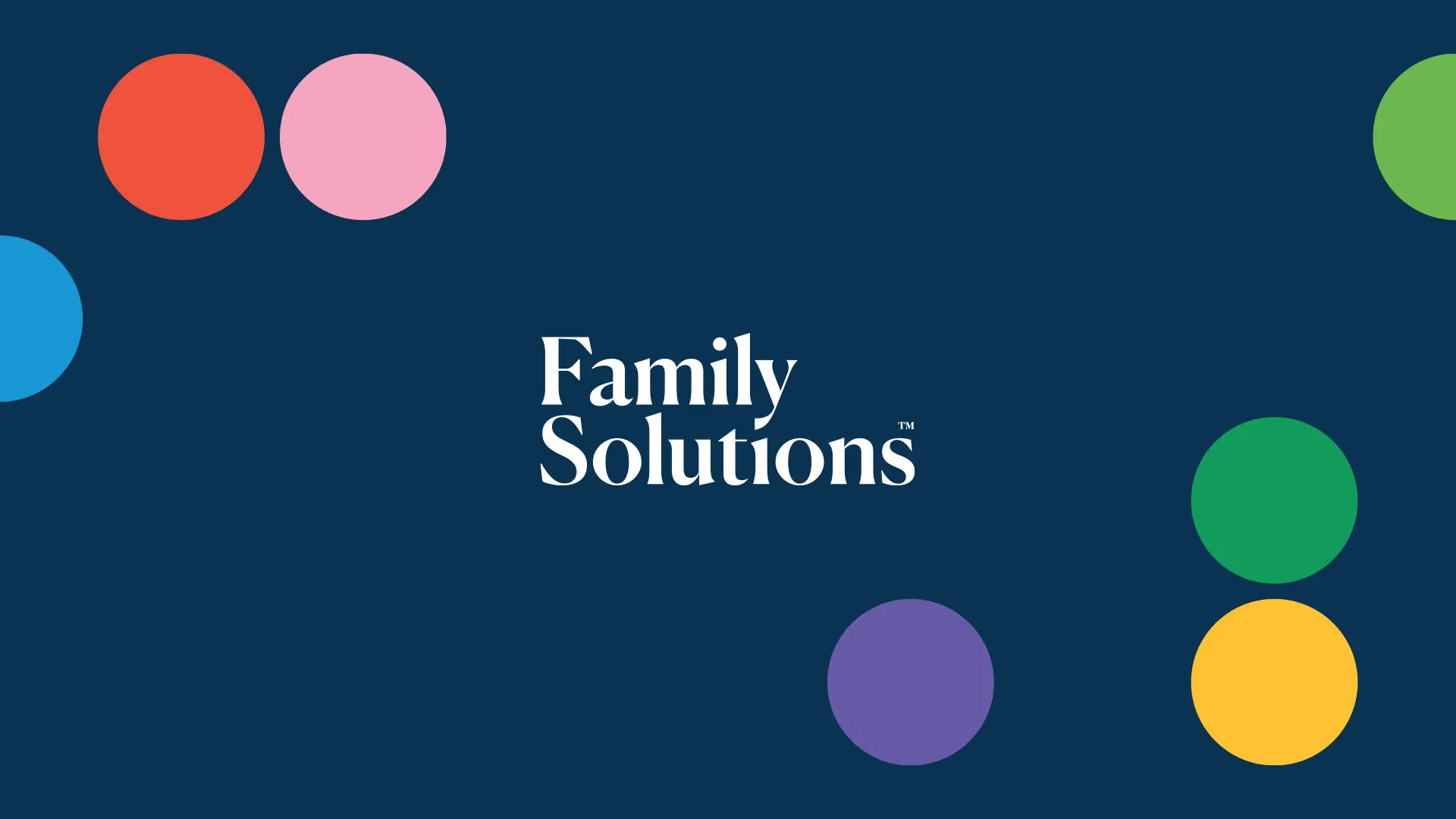 Reposition the business visually, digitally and through tone of voice
Help create new brand messaging and bring it to life in application
Design and develop an entirely new digital experience for the website
Develop a new visual asset language that would work both on- and offline
We were asked by Rebecca Hawkins and Claire Webb to create a brand identity that brought together two long established companies – Mediation Now and Family Solutions Now.
The merger was to position Family Solutions as the number one provider for separating couples and families to be able to find help in moving forward with their lives; a hub of online information in this regard was also vital.
A set of coloured circles representing the various options is core to the visual identity of the brand. As a starting point, a grid of colours was formulated as an accessible menu system. This became the driving force behind the brand system to visually express the idea of guiding users to the solution right for them.
A modern serif is central to the logotype. This represents respect and trust. This is balanced by a playful contemporary handwritten script to communicate the personal and approachable team of experts.
Ongoing work to support the company includes website design, print design and signage. https://familysolutionsnow.co.uk/
"Nick at Agent8 has been absolutely fantastic. His attention to detail resulted in a fabulous, professional website that my clients love and find very easy to navigate. Nick has been amazing and put up with my very limited website knowledge to create a beautiful and sophisticated design. He really has gone the extra mile to help me and I couldn't recommend Agent8 highly enough. "
Dr Natasha Campbell, Owner
Related Projects
Helping a nursery develop its brand identity
Rejuvenating the biggest name in jet engine maintenance