Three Fields Entertainment
Branding a genre defining video games developer & publisher
Three Fields Entertainment (TFE) is an independent video games developer and publisher established by a team of award-winning industry veterans. They harness cutting-edge technology by working with Big Data, Genetic Algorithms, Machine Learning and Procedural Generation. Their focus is on living a good life, prioritising family and working in a sustainable, environmentally friendly way. A very unique company.
Reposition the studio as a cutting-edge industry leader pioneering the latest in gaming technology
Invigorate the brand with a positive, modern energy that expresses the studios ethos of family and environment
Create an entirely new digital experience for the website to showcase interactive media to showcase their latest game in motion
Develop a new visual language that firmly places the studio as an established entity in the videogames industry
We were asked by TFE to rebrand the studio and create a content rich digital experience to help promote their latest title Dangerous Driving, a game built in the spirit of classic arcade racers that puts the aggression back into the driving genre.
The logo development gravitated to the story behind the company name. The idea that bringing together three different areas of expertise, rather than specialising in a single area, leads to a more dynamic and stronger outcome.
A set of icons in a grid of three forms the basis of the core branding. With the combination of the three icons changing on a flexible basis to represent three different fields. Each icon is geometric, minimal and anonymous to represent the ethos of the name without giving away the secret formula.
The range of icon shapes and colour palette reference the language used by the video game industry Big 3 (Nintendo, Microsoft and Sony). A thin modern sans-serif communicates the technical nature of proprietary technology that Three Fields pioneers. https://www.threefieldsentertainment.com/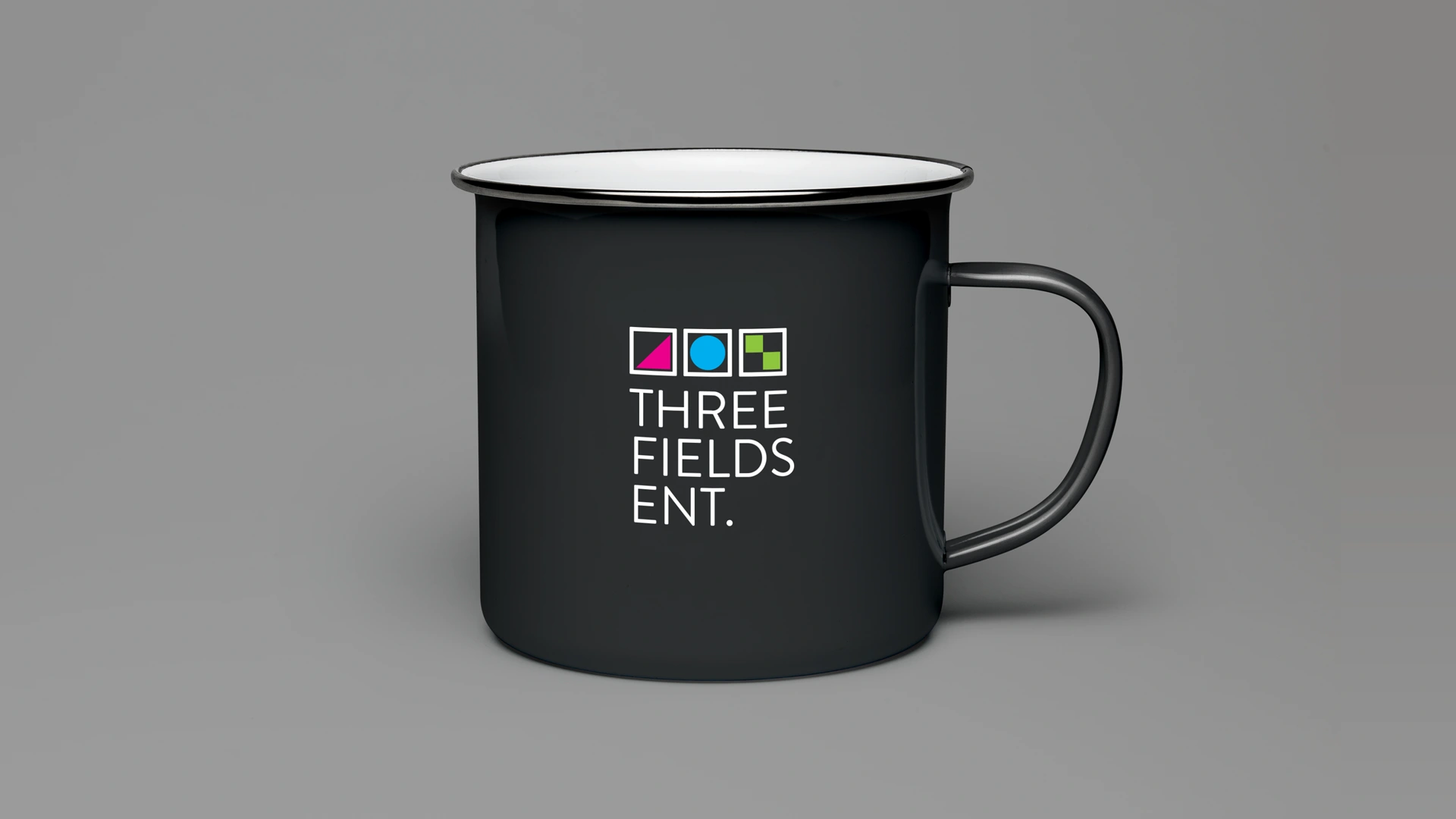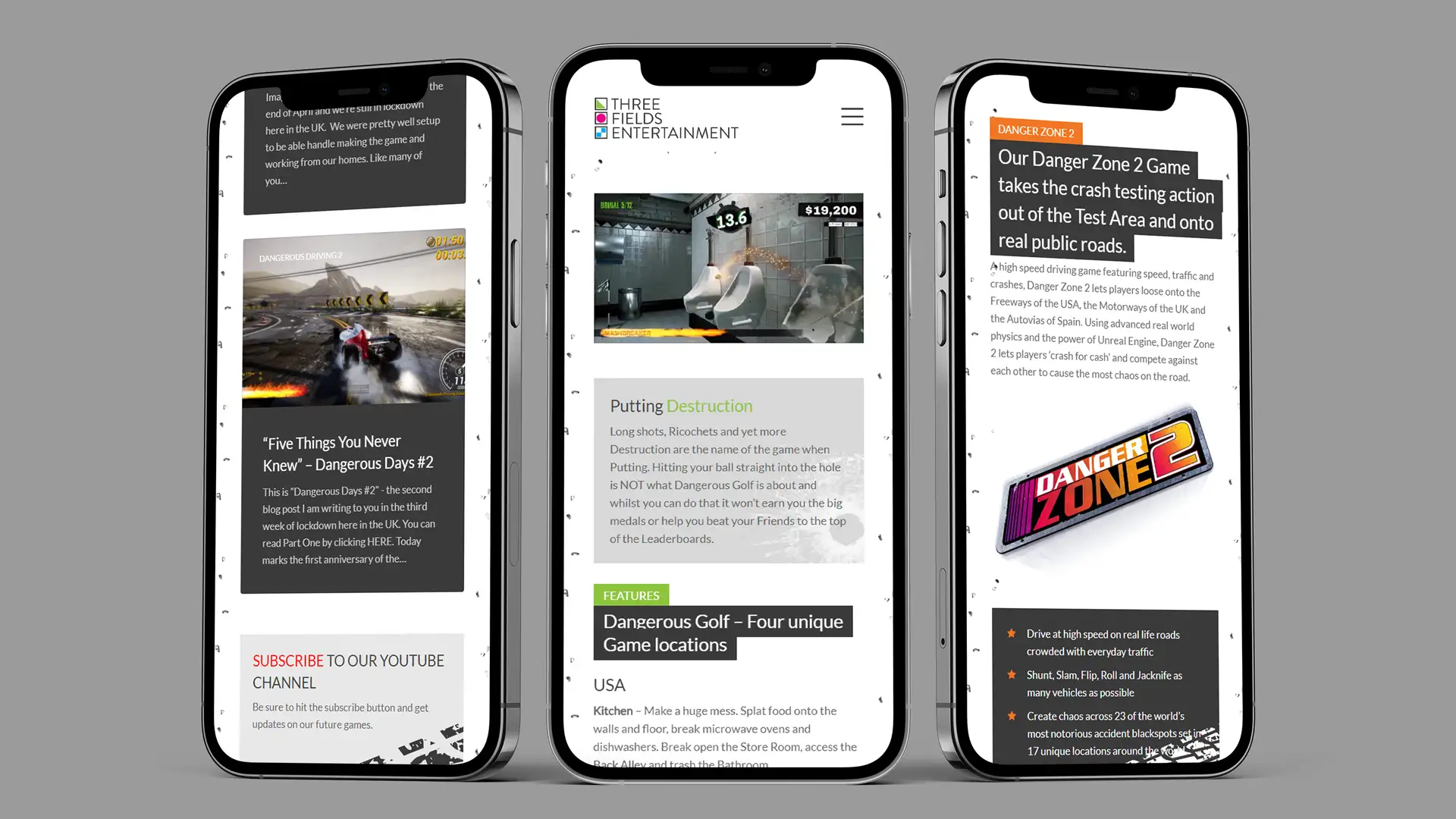 "Nick made the process of designing and implementing a new company logo and website effortless. He is a brilliant designer, gave us some great options and really got what we needed. Once we had agreed a direction he required minimal input from us and yet created something really special and which we can now manage ourselves and update in a really easy way."
Fiona Sperry, Founding Partner
Related Projects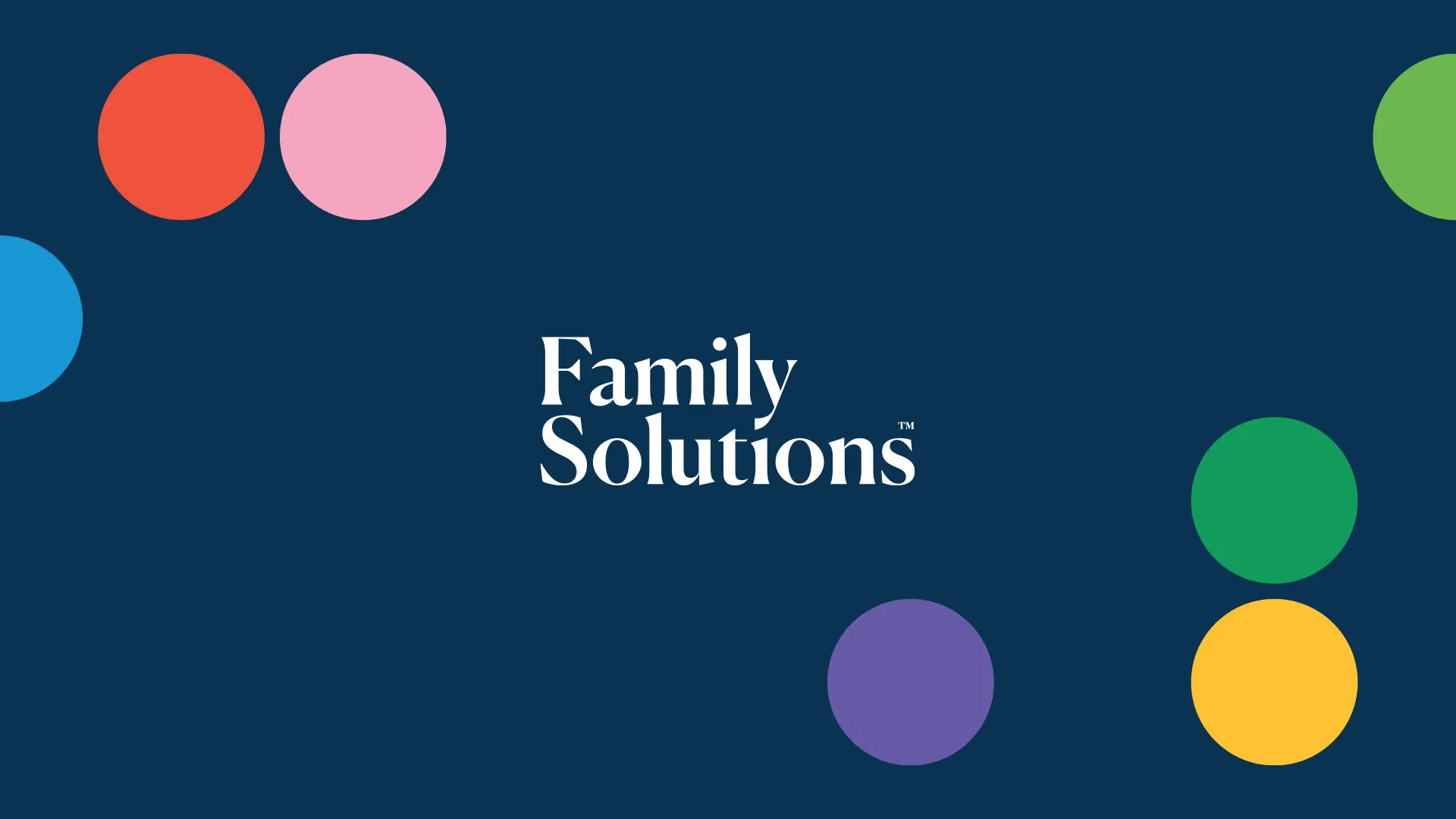 Rebranding a mediation and family law firm
Helping a nursery develop its brand identity